About
"Ladislav's own works are spun from captivating cadences that pay homage to the guitar literature of the last century." (Concerto, Pat Youngspiel)
"One of the finest young European guitarists." (Don Ross)
Born in 1989 in the city of Pardubice, Ladislav learned to play the violin first, then the viola and at the age of 12, he switched to the acoustic guitar. After graduating from conservatory in Pardubice, he moved to Dresden to study at the Dresden University of Music Carl Maria von Weber. Along the way, Ladislav was met with success at various competitions, such as the international competition Guitar Across Style in Prague. He also played with Dresden State Operetta's Philharmonic Orchestra. Additionally, various concert tours took him to many European countries.
The spectrum of styles Ladislav manages to cover on his acoustic guitars ranges from masterly fingerstyle technique to jazz. He has also mastered playing the fretless guitar that allows for quarter-tone playing similarly to the oriental lute oud. His play is influenced by traditional sounds from Andalusia and Eastern Europe to Arab regions while incorporating the airiness of Brazilian music and the absolute precision of classical music.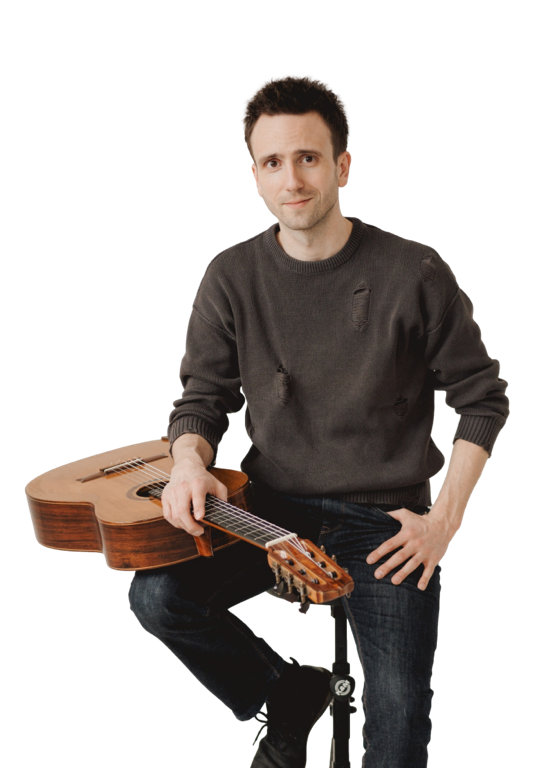 ;
My products
To order my latest CDs or scores of my composition, please send me a message via the contact form down below.
Show me all