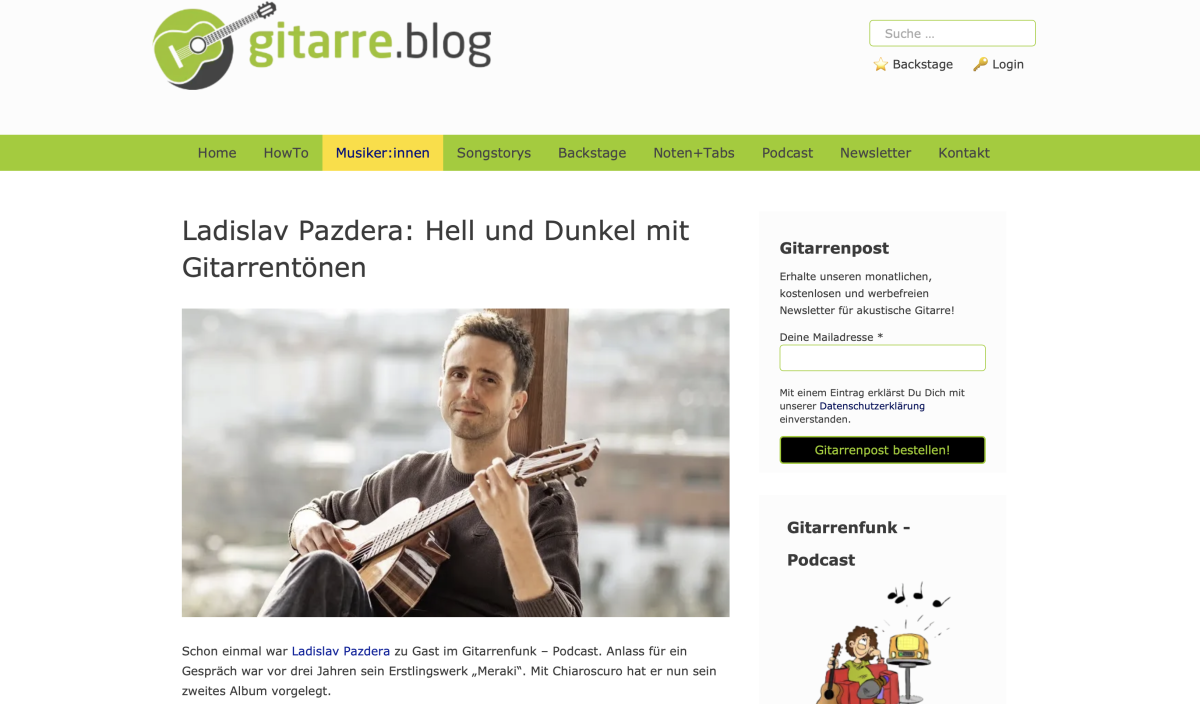 Interview-Podcasts for gitarre.blog
Published: 01.11.2023
Stefan Kornherr invited me to be a guest in his podcast. We talked mostly about Chiaroscuro, but also a bit about touring and my future plans...
LINK: guitare.blog
Schon einmal war Ladislav Pazdera zu Gast im Gitarrenfunk – Podcast. Anlass für ein Gespräch war vor drei Jahren sein Erstlingswerk "Meraki". Mit Chiaroscuro hat er nun sein zweites Album vorgelegt.
Im Podcast-Interview spricht Ladislav Pazdera auch über den "Markt" für anspruchsvolle akustische Gitarrenmusik, über seine weiteren Pläne und stellt sein Stück "Agua Calma" vor.